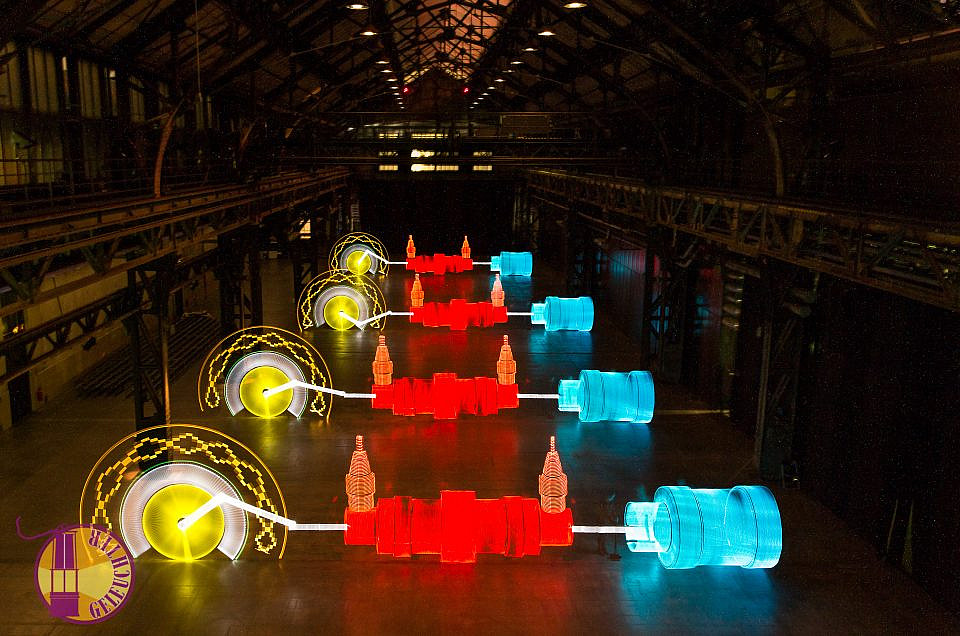 At the beginning of october we helped Stefan to realize a spectacular lighpainting shot in the "Jahrhundertalle". The aim was to light-paint the machines that stood in the hall many years ago. I think he succeeded very impressively.

Comment by Stefan Holtbecker:
The realisation of this idea replaces my most elaborate implementation to date. The planning and development of the lighting tools took several weeks, and the implementation took two days. The picture shows the flywheels, gas motors and blower machines as they used to be in this former gas power station. The exposure time is 63 minutes.
Please visit his homepage: http://www.geleuchter.de/Bildergalerien/Lightpainting/Bilder/Lichtmaschinen
---
---