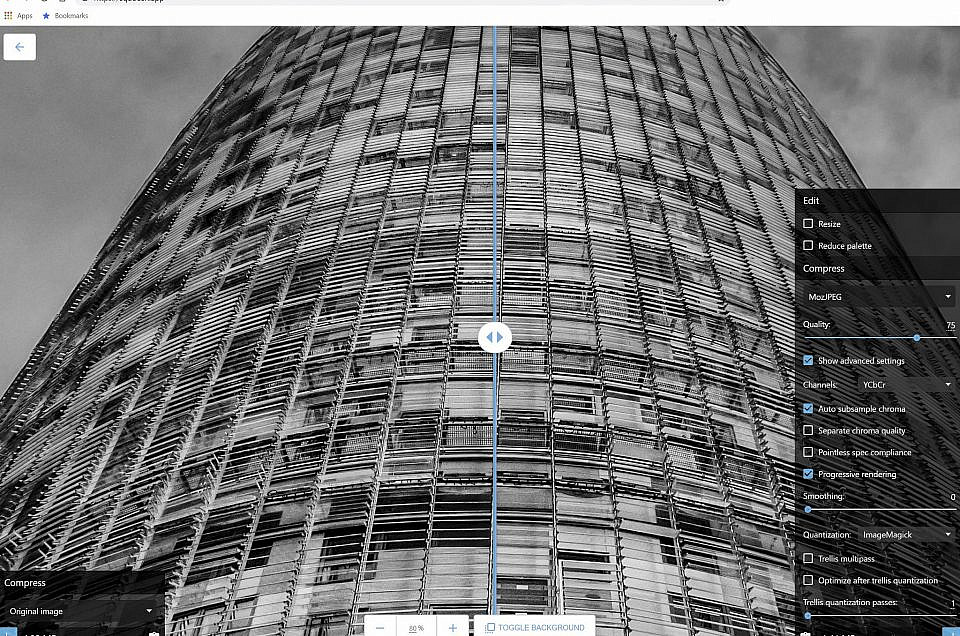 Google has released a new WEB-App called Squoosh. With this app you can compress your images to save space and reduce loading times. Especially for photographers, who have their own WEB-Page, it can be interesting to save storage space on the server.
I tried Squoosh with some of my pictures and was amazed. Instead of 4,92 MByte the picture was afterwards only 1,41 MByte big and no difference was visible at a zoom level of 100%. The easy handling is beautiful, but also the possibility to set some parameters under "advanced settings".
I would be happy if there would be such a feature in Adobe Lightroom or as a plugin for WordPress.
---
---