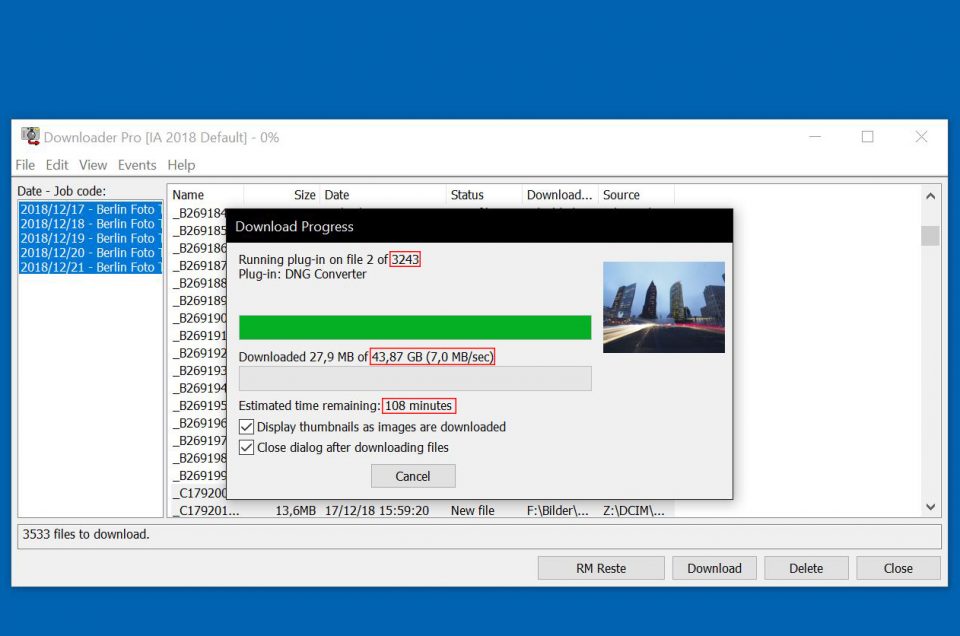 Not only the preparation for a photo tour takes its time, but also the post-processing needs a lot of time. In the end the postproduction is one of the most time consuming and therefore I have some processes I´ve been using for years.
I start with the program Downloader Pro which does the most important things for me in one step. It took me a while to adjust all functions according to my needs, but now it is a great and time-saving tool. It not only loads the files from the memory card, but also does some editing.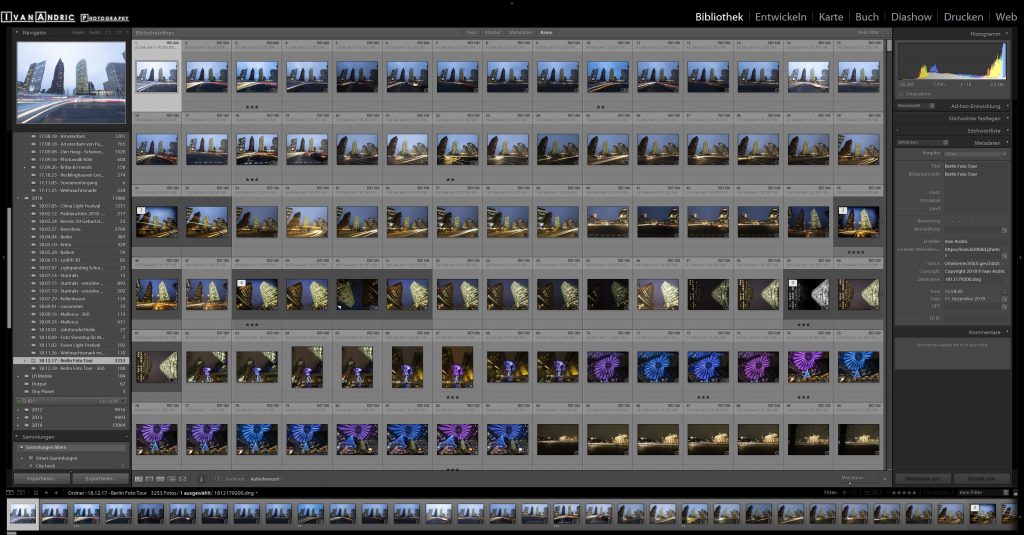 IPTC/XMP data are called up and stored into the photos.
A folder for the photos is created on the hard disk.
The name of the file is updated with date and time information.
GPS information from external files will be written to the file (if available).
The RAW file of the camera is converted into the DNG format.
An XMP file is created.
Everything will be copied to the prepared folder on the hard disk.
A backup of the files to a second hard disk (Network Storage) is done.
Finally I can start any script. For me, the script deletes files that I do not need any longer.
Then you can focus on other things, because depending on how many photos are transferred, it can take a while. With my 3,243 photos from Berlin, it took 108 minutes, although the amount of data was not exactly small with nearly 44 GByte.
After that it's time to import the photos into Lightroom. But depending on the settings you made for creating the thumbnails, this may take some time. Nevertheless, it is a time saving and a regulated process for me, where you cannot forget anything important or one of the steps.
---
---