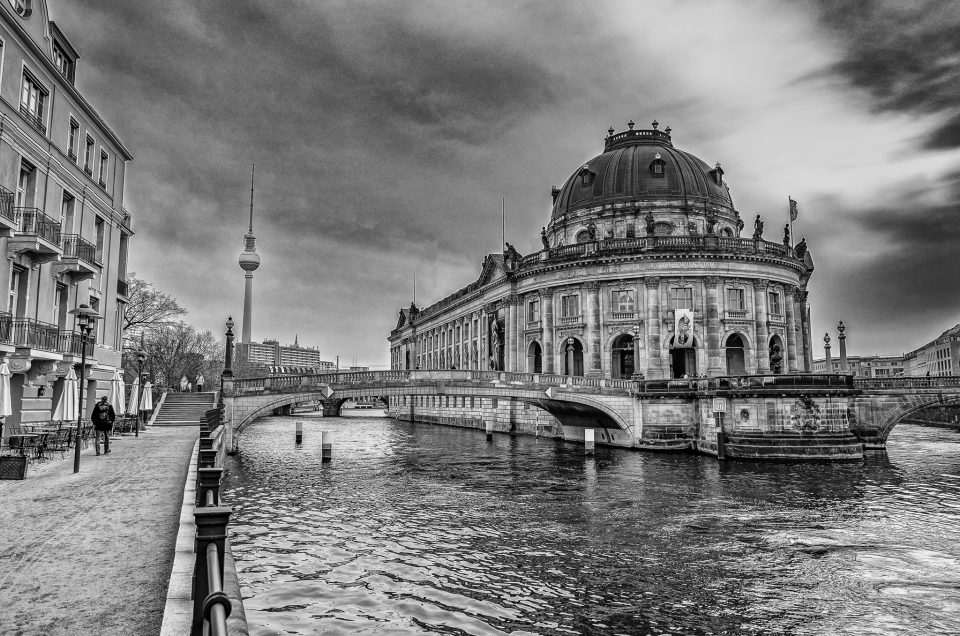 How exhausting the second day was we realised that morning. The legs and the back hurt and additionally the heel of my hiking shoes broke. After breakfast I bought new sneakers and threw away the old hiking shoes. Since the weather was not very good, we decided to make a smaller round.
Railway Station Friedrichstrasse
Viewpoint Railway Station Friedrichstrasse
Viewpoint Bode Museum
Bode Museum
New Museum
Running intensity: about 14.000 steps, 13 kilometers
Even though we didn't spend a lot of energy today, we needed a good Berliner Currywurst. So we visited the famous "Bier's Kudamm 195" that I've known since the '80s. Currywurst, Fries and Coke and you'll be fine.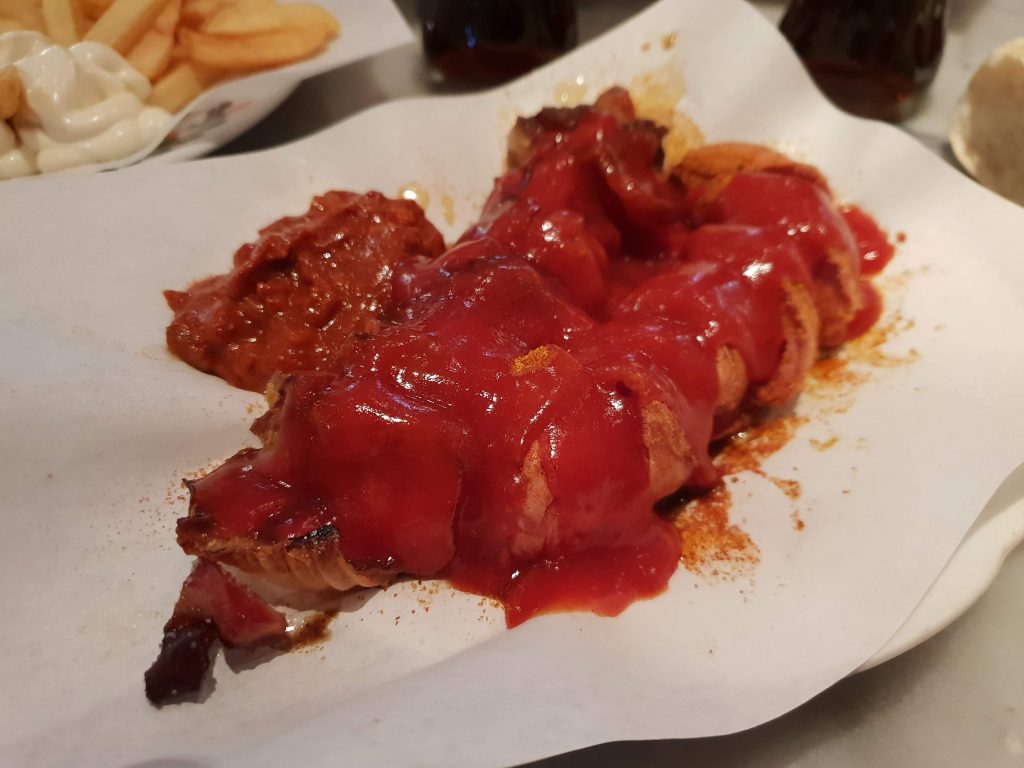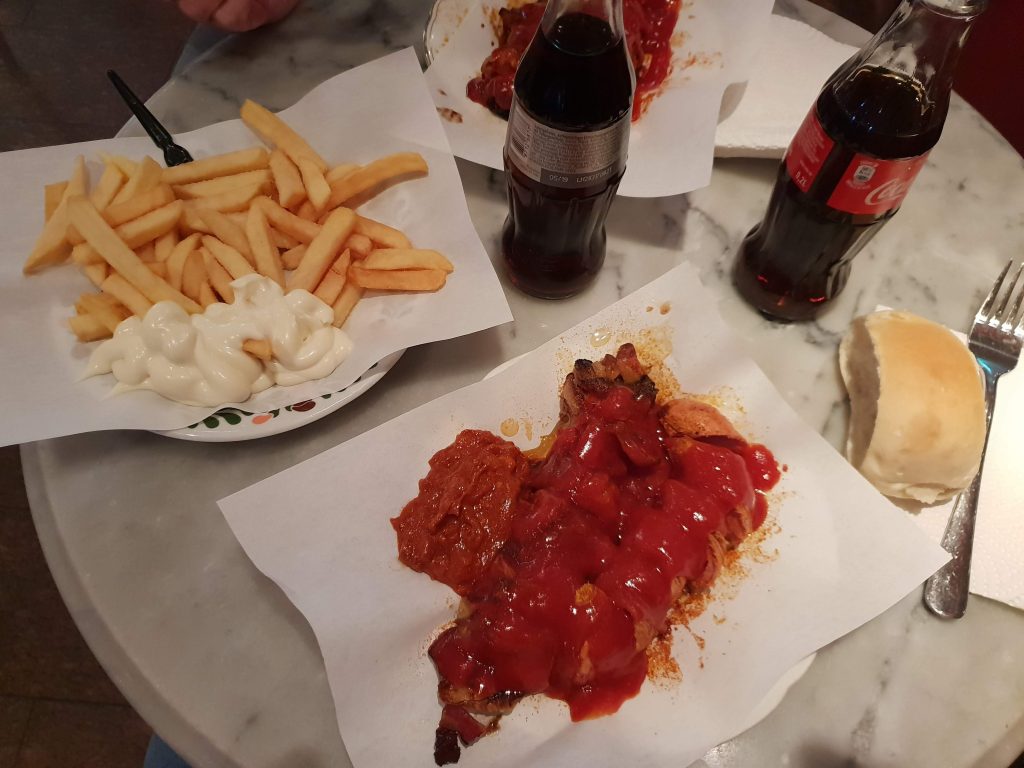 ---
---