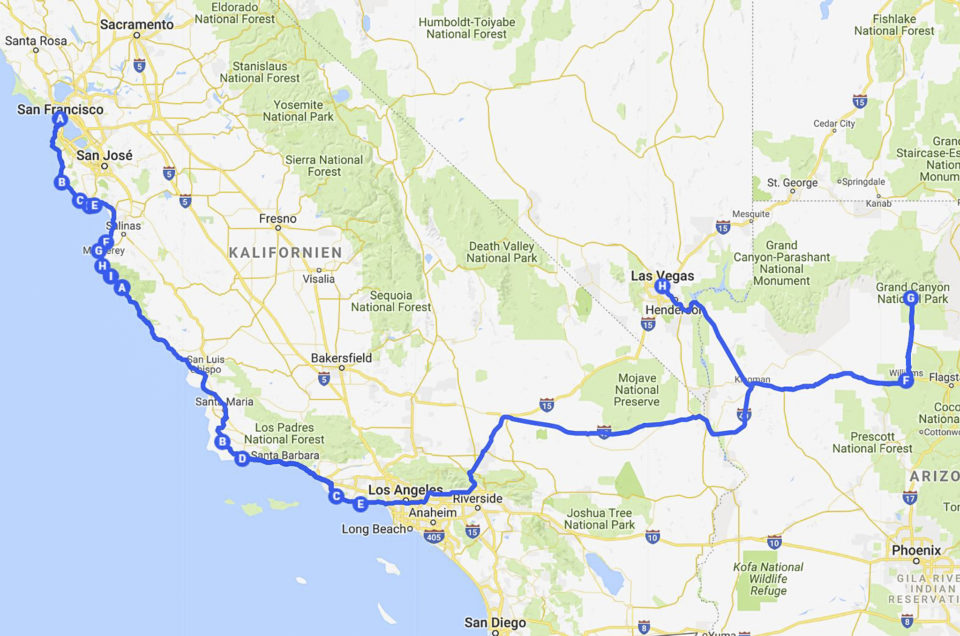 Dear photo friends, this year we will be on the road again on the west coast of the USA. Our tour is already planned, but I am still looking for some nice and interesting photo locations on our way and ask you for support.
On the map you can see which route we will take from San Francisco to Las Vegas. Some photo locations I've already picked out are marked as yellow cameras on the map, but there will be more in the next days.
If you have suggestions for me, please leave me a message on facebook or on my web page. Thanks a lot!
---
---