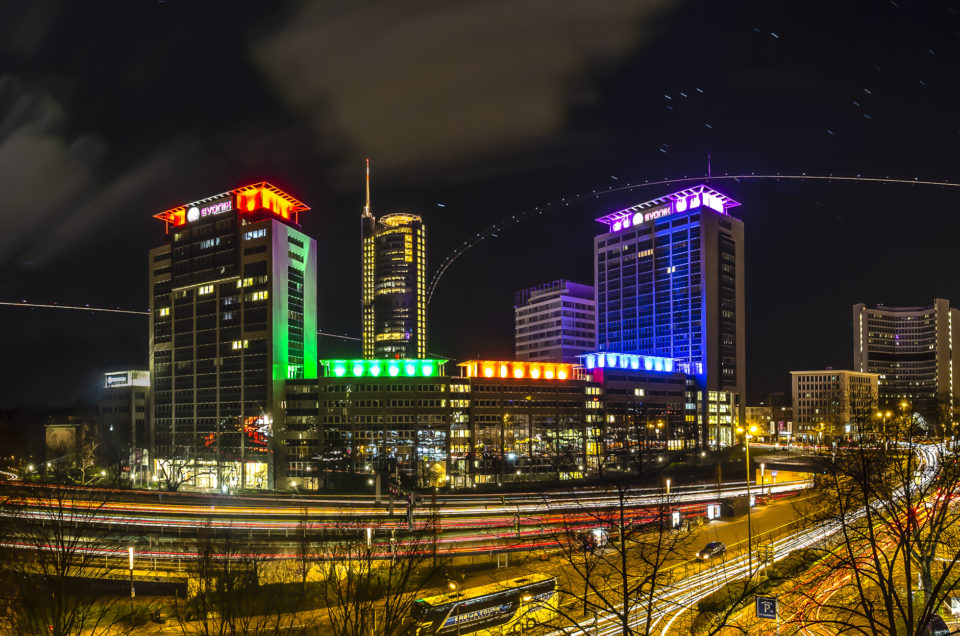 I am very satisfied with my photos from Monday evening. Almost everything worked out as I had imagined and the quality was good even without the small adjustments in Lightroom. For the first time I made panoramas out of long time exposures and I needed some tests until it worked. It is important that the exposure time of the photos is not too different. The best photos were taken with the "Live Composite" mode of my Olympus camera.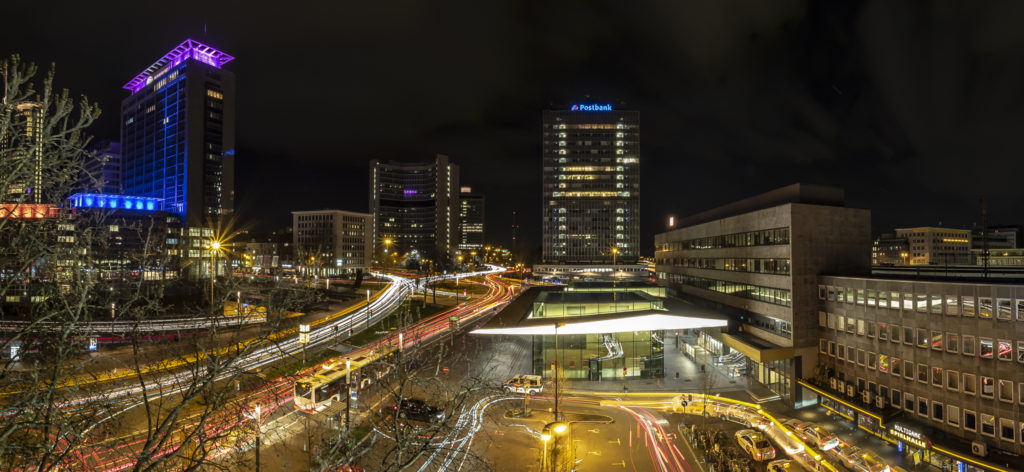 International Weeks Against Racism:
Evonik Headquarters shines brightly
A sign of diversity: During the International Weeks Against Racism, the company headquarters in the southern district of Essen will shine in various colours in the evening. From 11 to 24 March 2019, the roofs of the buildings will be bathed in colourful light.
Dr. Andreas Seelmann, Head of Corporate Human Resources at Evonik, says of the lighting campaign: "We are sending out a visible signal: Evonik is clearly rejecting racism and intolerance. It is cooperation that helps people in Germany, Europe and around the world to move forward."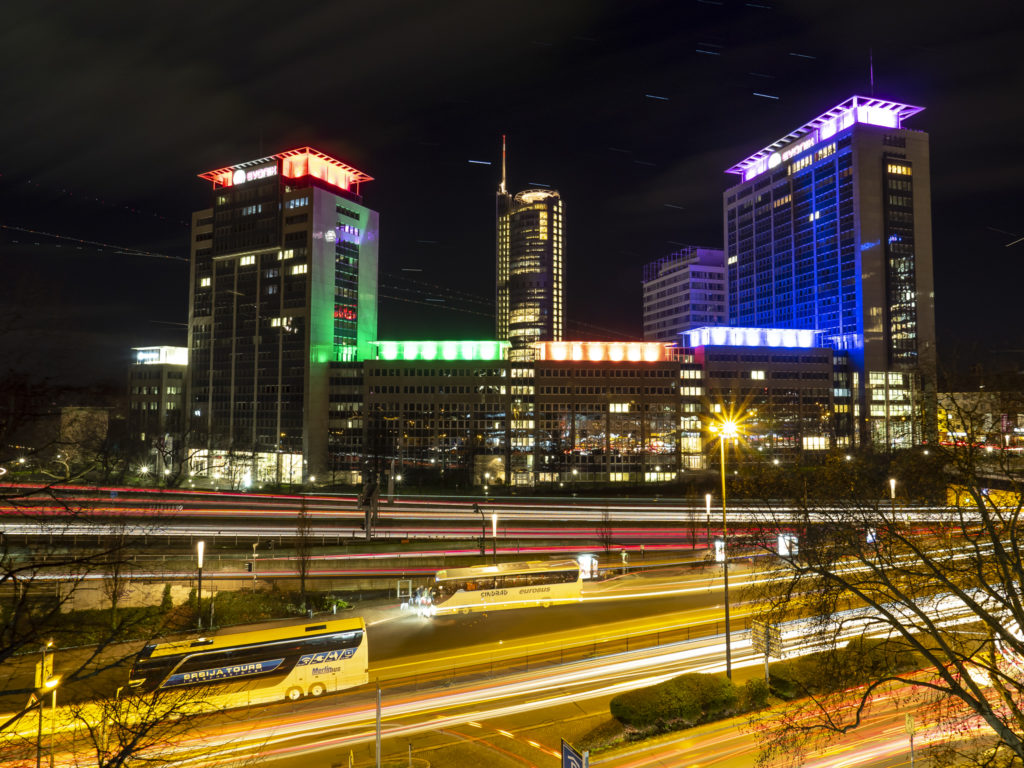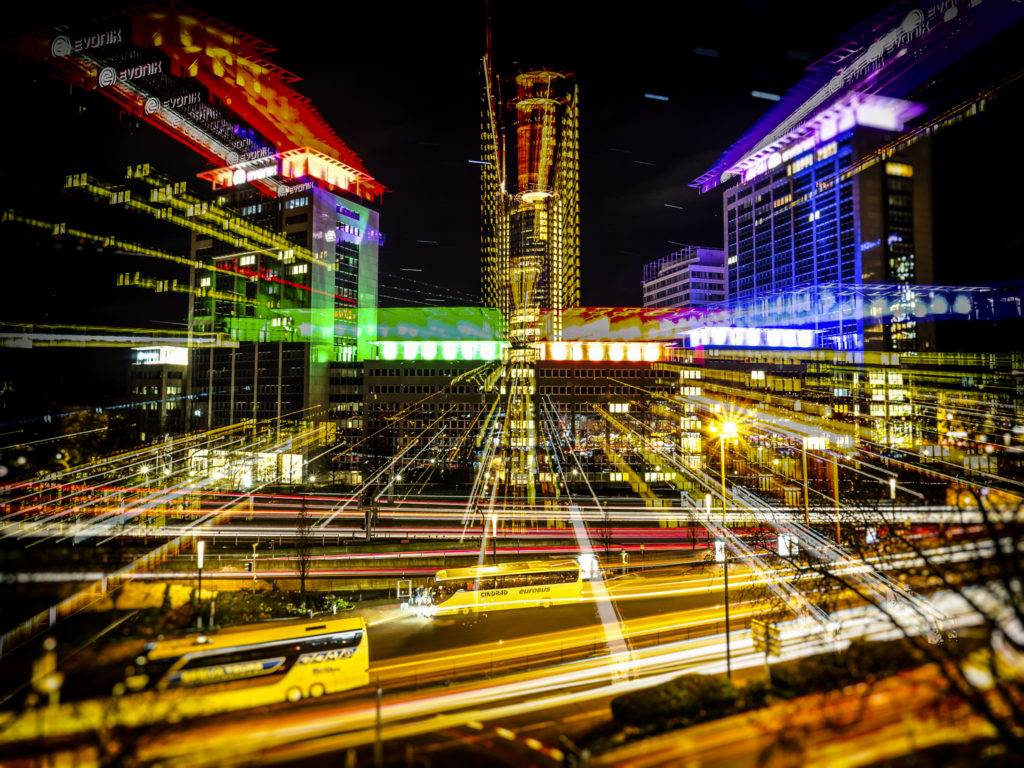 ---
---