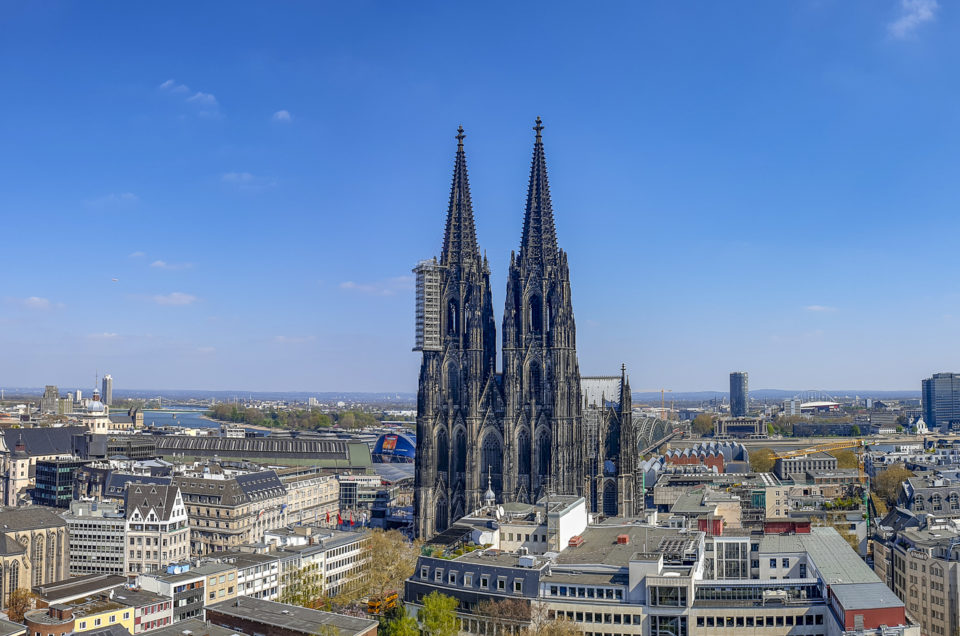 Today I had a meeting in a skyscraper in Cologne with a great view. This is a photo of the Cologne cathedral from another perspective that you rarely see. Unfortunately I didn't have my camera with me, so I used my smartphone, but the quality is also good. I hope that I can set it up again and then I definitely take my camera with me.
This is a panorama which includes six photos and its was stiched with Lightroom. Actually you see only the WordPress reduced version.
Please click on the photo to see it in full size.
---
---