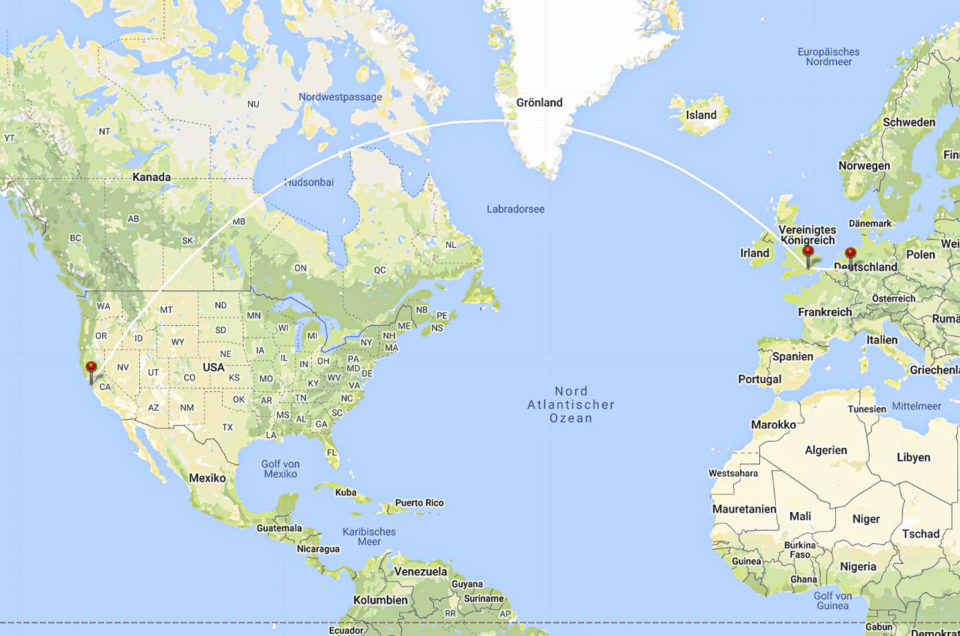 Finally, we're on the way to San Francisco. It was an intensive planning in the last months, but it was also a lot of fun. We fly from Düsseldorf to London, have a short stay there and then we take the big plane across the Atlantic to Greenland, Canada and the USA.
I will try to post some photos in the coming weeks. Mainly there will be some that I will take with my mobile phone. The RAW processing of my camera photos will be done after the vacation.
Already now, I would like to thank the photographers who gave me some tips. A special thanks goes to Laura Macky, who sent me a list with special photo locations. I don't think I will be able to get such excellent results like her, but I will try my best.
---
---