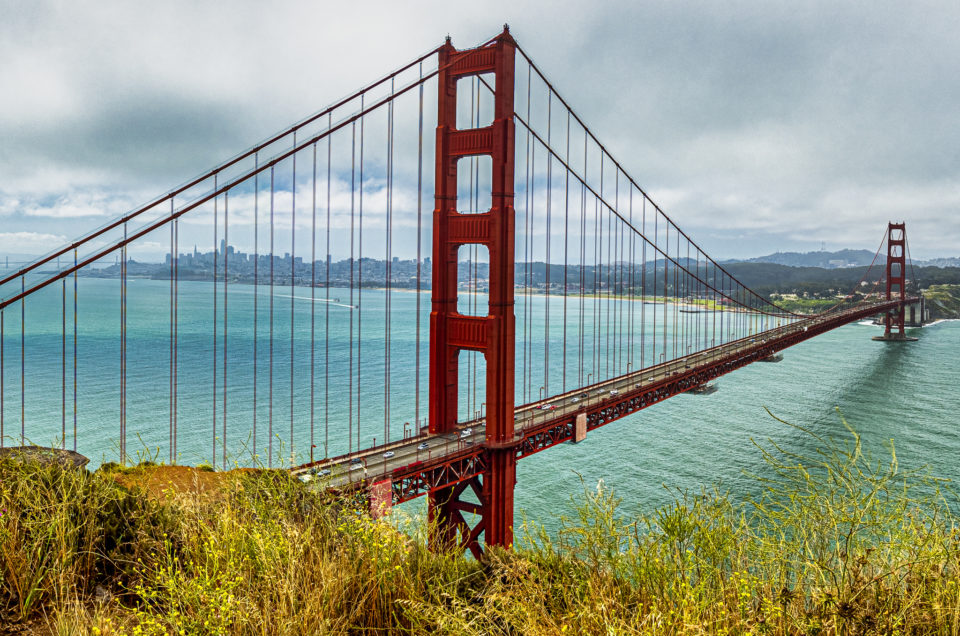 With the high temperatures of the last days I had no great enthusiasm to edit my photos. Today it has cooled down and it is enjoyable again to sit in front of the computer.
Today I have a panorama of the Golden Gate Bridge for you. There are 15 HDR shots (three exposures each) which I have produced in Lightroom as a panorama. Finally I also have fog-free photos of the Golden Gate bridge.
Please click on the photo to see it in full size. It will be opened in a new tab and you can zoom in to see it in full resolution.
---
---