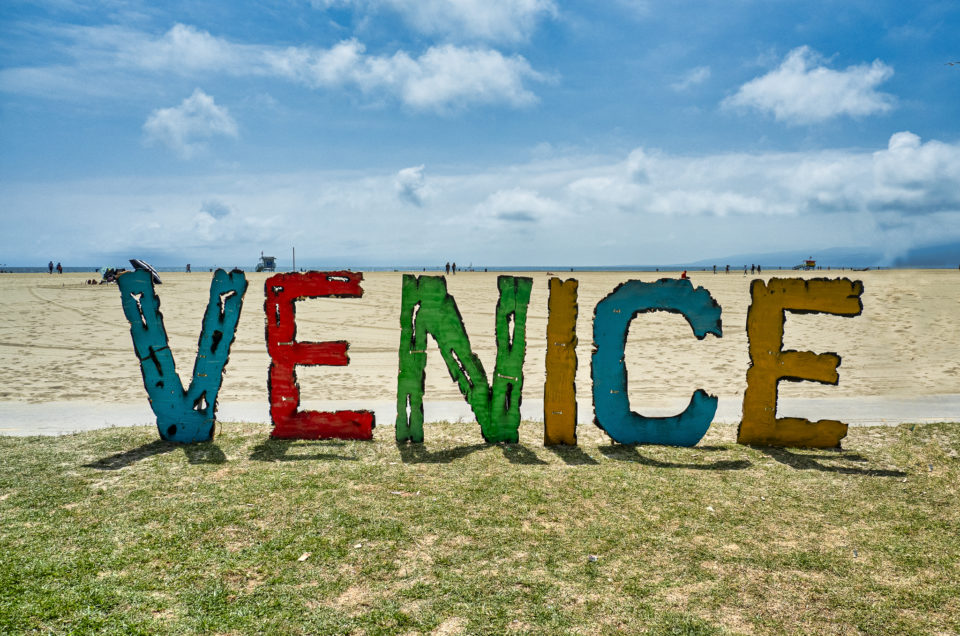 Venice is a residential, commercial, and recreational beachfront neighborhood within Los Angeles, California. It is located within the urban region of western Los Angeles County known as the Westside.
Venice was founded in 1905 as a seaside resort town. It was an independent city until 1926, when it merged with Los Angeles. Today, Venice is known for its canals, beaches, and the circus-like Ocean Front Walk, a two-and-a-half-mile (4.0 km) pedestrian promenade that features performers, fortune-tellers, artists and vendors. In the latter half of the 2010s, the neighborhood has faced severe gentrification that raised real-estate prices and pushed out many long-term inhabitants.
Venice Beach, which receives millions of visitors a year, has been labeled as "a cultural hub known for its eccentricities" as well as a "global tourist destination." It includes the promenade that runs parallel to the beach (also the "Ocean Front Walk" or just "the boardwalk"), Muscle Beach, and the Venice Beach Recreation Center with handball courts, paddle tennis courts, a Skate Dancing plaza, and numerous beach volleyball courts. It also includes a bike trail and many businesses on Ocean Front Walk.
Venice Beach will host skateboarding and 3×3 basketball during the 2028 Summer Olympics. The text is a excerp from Wikipedia
Click on the photo to enlage and press the back button of your browser to return to this page.
---
---