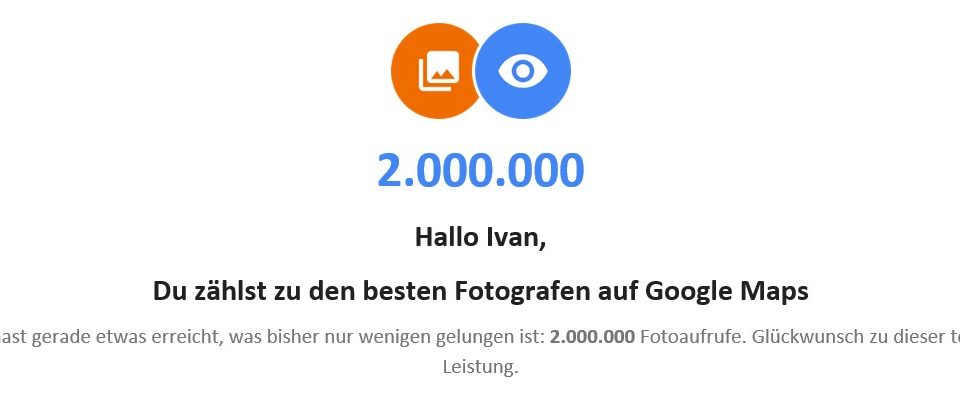 Hello, Ivan,
You belong to the best photographers on Google Maps
You have just achieved something that only a few have managed to do so far: 2,000,000 photo views. Congratulations on this great achievement.
In the last few days I have received an e-mail from Google with the above text. I was a bit surprised how often my photos were viewed and rated on Google Maps. The most viewed photo with almost 717.000 clicks is of the moated castle Westerwinkel which I took in July 2017.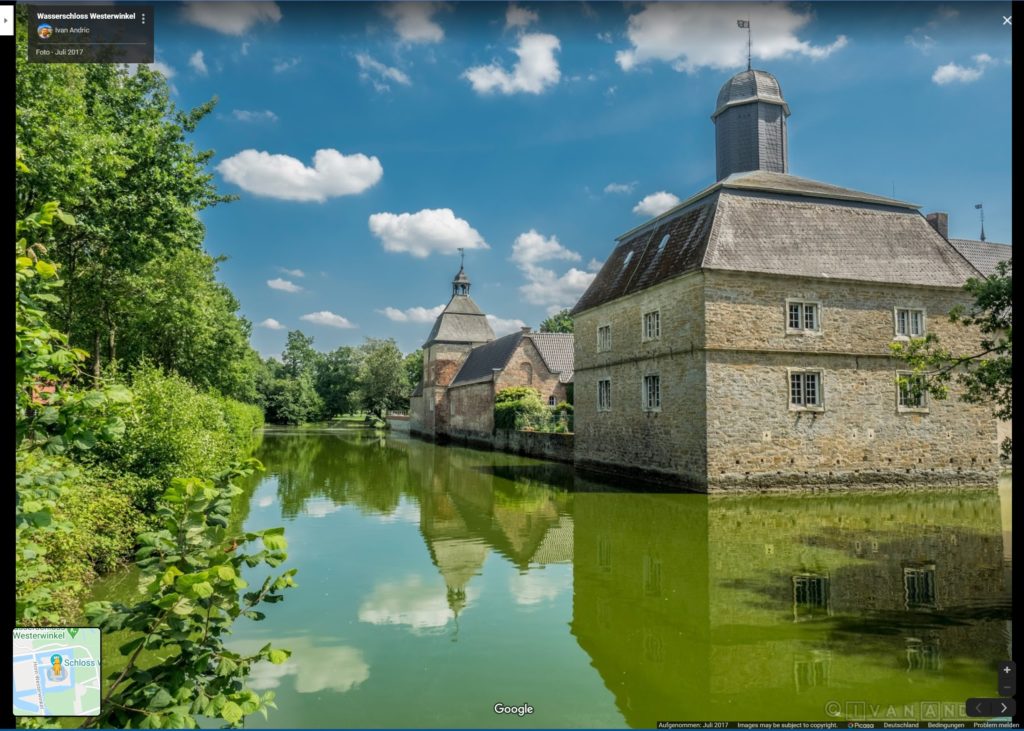 ---
---